Description
The Matrix 120 is the smallest ultra-compact industrial 2D imager range in the market to fit any integration space and the smallest compact 2D imager with embedded Ethernet connectivity. The Matrix 120 is available in different models, including a WVGA sensor for standard applications or a 1.2 MP sensor for high resolution bar codes. Moreover, a wide angle version makes the Matrix 120 the perfect solution for proximity reading. The Matrix 120 with the red light model is the first stationary industrial scanner in the market able to read Digimarc Barcode for added value decoding applications. The Matrix 120 features the top industrial grade parts in its class (IP65 and 0-45 ºC / 32 – 133 ºF), with ESD safe models for applications in the electronic industry and a glass-free reading window, suitable for the Food and Beverage environment. Sulfur gas protection allows the use of Matrix 120 in tires applications through rough manufacturing, final finishing and inspection stations.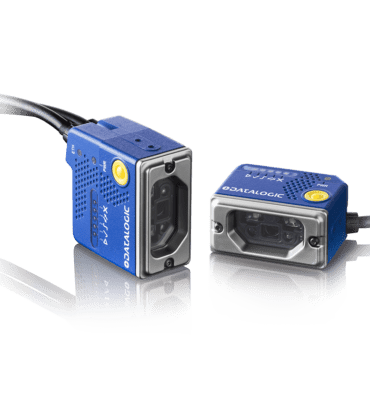 Electronics: Track and trace PCB board manufacturing
Factory Automation: Print & Apply – label verification
Factory Automation: Food & Beverage – traceability
OEM: Kiosks: ticketing machine
Healthcare: Clinical Lab – vials identification
Chemical and biomedical analysis machine
OPTICAL FEATURES
Sensor
CMOS sensor with Global Shutter/WVGA – 752×480 px CMOS sensor with Global Shutter/1.2 MP – 1280×960 px
Frame Rate
up to 57 full-frame/s (WVGA model) , up to 36 full-frame/s (1.2 MP model)
Illumination
White Internal Illuminator
Focusing System
Manual adjustment in three precalibrated positions (45, 70, 125mm – WVGA ; 45, 80, 125mm – 1.2 MP)
Polarizer filter
Available on dedicated models
Pitch
+/- 35°
Tilt
0° – 360°(within vertical FOV)
DECODING CAPABILITY
Readable Symbologies
Omnidirectional reading on any of the following codes: 1D Codes: all standard 1 dimensional symbologies 2D Codes: Data Matrix, QR Code, Micro QR, Maxicode, Aztec, Dot Code Postal Codes: Royal Mail, Japan Post, Planet, Postnet and many more Digimarc Barcode: DWCODE™
Reading capability
Omnidirectional on any code type Multilabel / multicode reading
Code Quality Metrics
1D CQ Standard: ISO/IEC 15416 2D CQ Standard: ISO/IEC 16022/18004, ISO/IEC 29158 (AIM-DPM), ISO/IEC 15415
COMMUNICATIONS INTERFACE
Embedded comunication interfaces
Main RS-232 or RS-422 FD (2400 to 115200 bit/s) SER+ETH models: RS-232/RS-422/Ethernet 10/100 Mbit/s with protocols TCP/IP, UDP, FTP and Fieldbus PROFINET IO, Ethernet IP, Modbus TCP SER+USB models: RS-232/RS-422/USB 2.0 high speed (USB-CDC, USB-HID)
INPUTS AND OUTPUTS
Digital Inputs
Two SW Programmable (PNP/NPN)
Digital Outputs
Two SW Programmable (PNP/NPN)
USER INTERFACE AND PROGRAMMING<
Operating Mode
Continuous, One Shot, Phase mode
Aiming System
Laser indicator
User Interface
 Green spot, X-PRESS™ Human Machine Interface, Beeper, X-PRESS™ Push Button, 6 LEDs (Power; Ready, Good, Trigger, Com, Status, Ethernet Network).
Device Programming
DL.CODE™ Windows-based software (programming via Ethernet or Serial Interface) with Javascript output formatter Serial Host Mode programming X-PRESS™ Human Machine Interface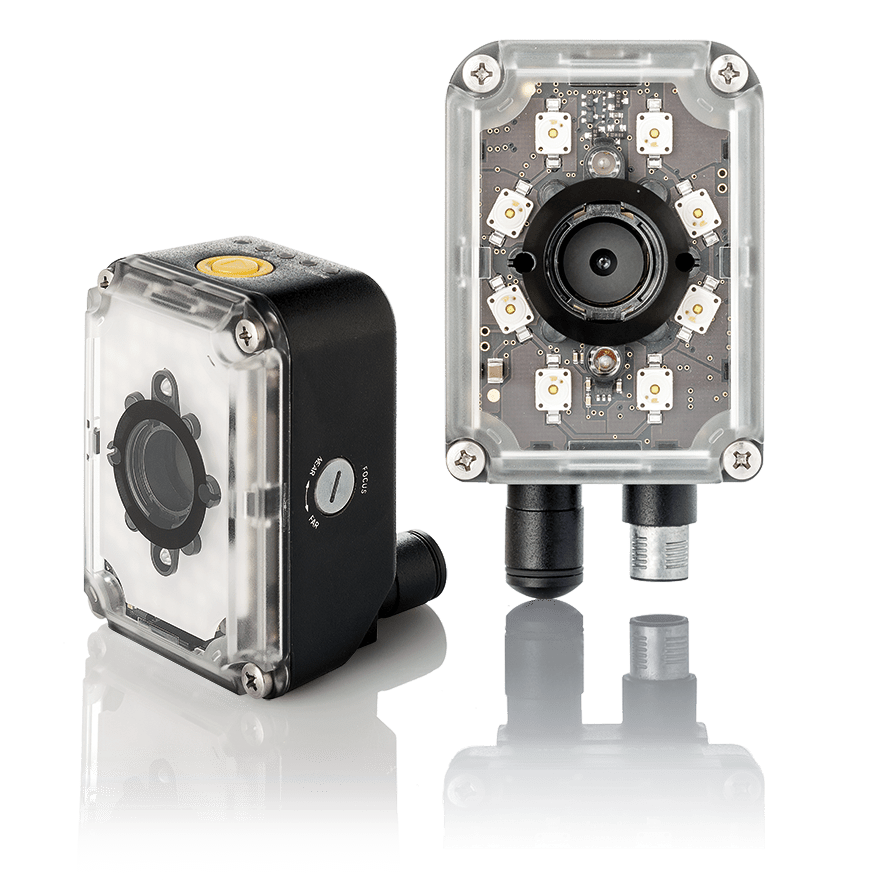 Let us know your requirements
Just send us your questions we will give
you the help you need.