Description
Datalogic's Matrix 210N™ offers extreme reading performance with integrated serial, USB, Ethernet & PROFINET in an ultra-compact housing. With a WVGA image sensor able to capturE up to 60 frames per second, and a flexible and powerful illuminator, the Matrix 210N™ offers best-in-class reading performance for direct part-marked bar codes. Unrivaled decoding libraries running on a high speed hardware platform deliver superior reading performance and decoding rates. With these combined features the Matrix 210N supports high throughput systems which results in improved production efficiency. Both read data and captured images are transferred using the on-board Ethernet ports. The captured images can be either saved internally or easily and quickly uploaded to external PCs for storage or offline analysis. Compact dimensions with straight, right angle, or electronic variable focus options provide superb contact reading capabilities and simple mechanical integration into small spaces. Matrix 210N imager embeds the standard Matrix Series configuration software DL.Code that tremendously improves the ease of setup and is intuitive for the use and maintenance of the reader.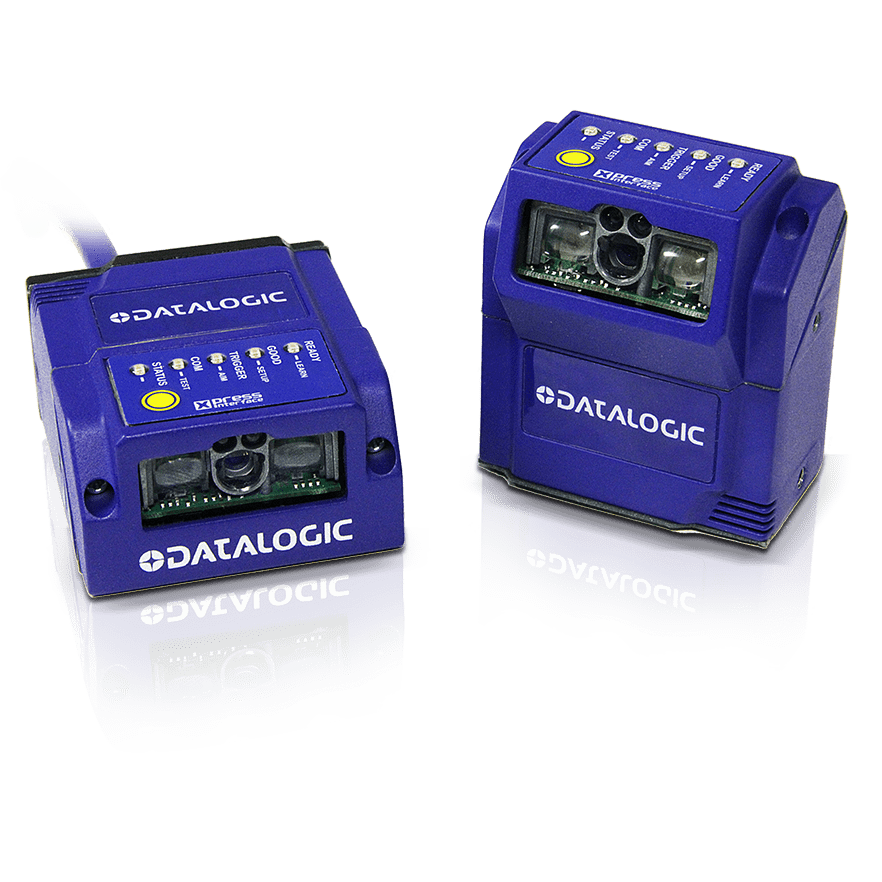 Electronic
• PCB board tracking
• Electronic products tracking
Pharmaceutical & Chemical
• Pharmaceutical manufacturing ,packaging
• Supply chain traceability
OEM
• - Chemical & Biomedical Analysis Machines
• Print & Apply systems
FIXED FOCUS MODELS
ELECTRONIC FOCUS CONTROL MODEL
Type (EN61496-1-2)
Straight optic 50 x 25 x 45 mm (1.97 x 0.98 x 1.77 in)
61 x 25 x 45 mm (2.40 x 0.98 x 1.77 in)
Weight
204 g. (7.2 oz.) with cable
237 g. (8.4 oz.) with cable
Case material
Aluminum, plastic protective window cover
Operating temperature
0° to 50° C (32 to 122 °F)
0° to + 45 °C (32 to 113°F)
Storage temperature
-20 to 70 °C (-4 to 158 °F)
Protection class
IP65
Esd safe
YES, with ESD Safe front cover accessory
Yag laser protection
YES, with YAG cut filter accessory
Power supply
Standard: 10 VDC to 30 VDC
Power consumption
0.4 to 0.15 A, 4.5 W max
Sensor
Image Resolution 780 x 480 WVGA – CMOS global shutter
Frame rate
60 frames/s
Optical focus control
Fixed
Variable, Electronic focus control
Readable symbologies
1D Codes: all standard 1 dimensional symbologies 2D Codes: Data Matrix, QR Code, Micro QR, Maxicode, Aztec Postal Codes: Royal Mail, Japan Post, Planet, Postnet and many more
Embedded communication interfaces
Ethernet 10/100: EtherNet/IP, PROFINET, TCP/IP, UDP, FTP, MODBUS TCP Serial RS232/RS422/RS485 up to 115.2 Kbit/s + Aux RS232
Humidity
15 … 95 % (no condensation)
Reader networking
Datalogic ID-NET™
Connectivity modes
Master/Slave, Ethernet point to point
Digital inputs
2 opto-isolated. Polarity insensitive and SW Programmable.
Digital outputs
2 SW programmable, opto-coupled
Programming method
Windows™ based SW (DL.CODE™) via serial, USB and Ethernet
User interface
X-PRESS™, Embedded Human Machine Interface Beeper, Push Button, 7 LEDs (Status, Comm. , Trigger, Good Read, Ready, Power on, Network)
Code quality metrics
AIM DPM, ISO/IEC 15416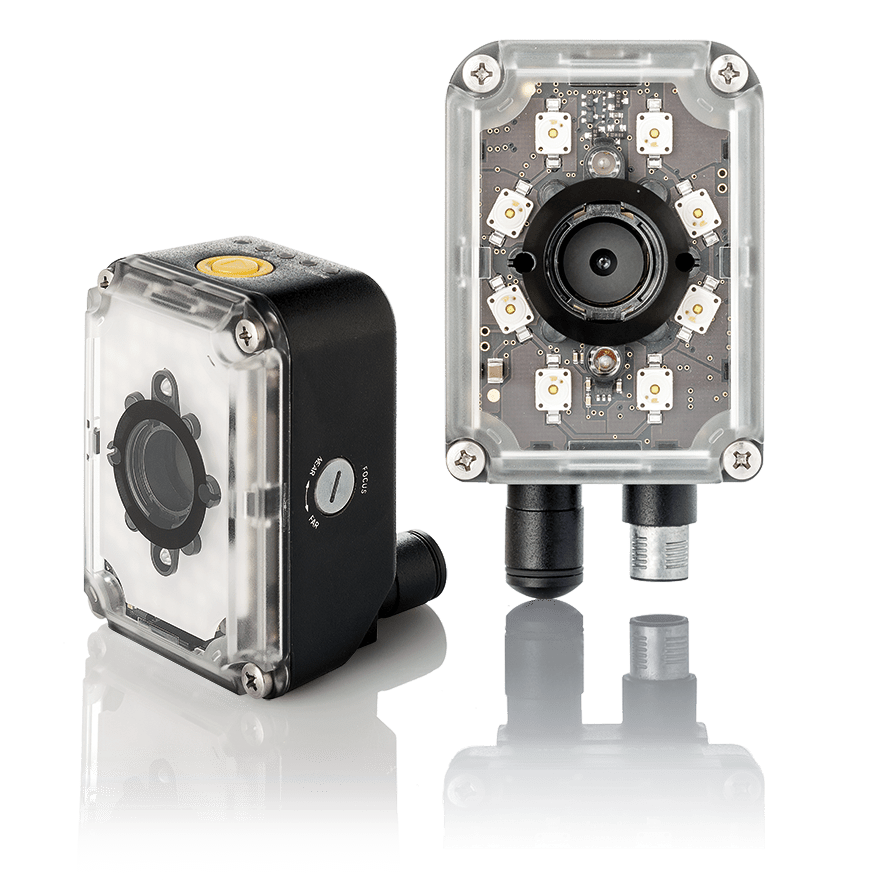 Let us know your requirements
Just send us your questions we will give
you the help you need.