Description
Introducing the P2x Series from Datasensor, the ultimate smart camera with the unparalleled performance and flexibility of a full-blown vision system. The heavyweight specifications packed into the industrial-grade camera housing will let you tackle the most demanding application requirements. The small form factor and large field of view make it the ideal camera on your robot guidance applications. The powerful and feature-rich built-in lighting system means that you can use this on production lines running all shapes sizes, and colors. Powerful processing power allows for use at the highest of production speeds. The features are endless, but what is clear is that the P2x Series from Datalogic is a vastly superior smart camera unlike no other.
Automotive
- Component assembling verification
- Dashboard inspection
- Electric fuse box inspection
- Robot guidance
Electronics
- Correct assembling verification
- Component alignment/positioning
- Robot guidance
Food & Beverage
- Lot number and best before date OCR reading
- Bottle cap inspection
- Packaging artwork verification
- Label position, orientation and color
Medical and Pharma
- Packaging/sealing verification
- GTIN, serial and batch number OCR reading
- Medical device assembly control
- Vial in tray counting
- Flip-off cap inspection
P20M
P20C
P22M
P22C
Imager sensor
CMOS with Global Shutter
Mono/Color
Monochrome
Color
Monochrome
Color
Resolution
qHD (960 x 540 pixels)
2MP (1920 x 1080 pixels)
Sensor frame rate
60 frames/s
Pixel size
5.6 µm square
2.8 µm square
Digital OUT
OUT 1 and 2: NPN or PNP short circuit protected, opto-isolated only when connected to CBX500/800
OUT 3: NPN or PNP short circuit protected, Opto-isolated only when connected to CBX800
(Strobe signal is shared with Output 3.
Output 3 is active only if the External Strobe is disabled)
Digital IN
IN 1 (external trigger) and IN 2: opto-isolated and polarity insensitive
(Max voltage: 30 Vdc, Max Input current: 10mA)
Led indicators
Power, Busy/Trigger, Out 1; Out 2; Out 3, Online
Keypad Button
Reset; Camera Button Event (internal software event only); Loader
Ethernet
1000 Mbit/s
(supports application protocols: TCP/IP, EtherNet/IP, Profinet IO, Modbus TCP, MC protocol)
RS232
2400 to 115200 bit/s
RAM
1 GB
Storage
380 MB
Lens options
Micro-video lens: 6mm / 8mm / 12.5mm / 17.5mm
Lens focusing
Mechanical with focusing screw
Illuminators
Illuminator colors: Blue, Red, White
Illuminator power: High Power 14 LEDs, Very High Power 36 LEDs
LED safety
According to EN 62471
YAG Laser Protection
Yes, with dedicated filter accessory
Polarizing Filter
Yes, with dedicated polarizer front cover accessory
Power supply
24 Vdc ± 10%
Max power consumption
14 LEDs illuminator: 0.42 A, 10 W max
36 LEDs illuminator: 0.62 A, 15 W max
Operating temperature
-10° to 50° (14 to 122° F)
Storage temperature
-20° to 70°C (-4 to 158°F)
Max humidity
90% non condensing
Vibration Resistance
EN 60068-2-6
14 mm @ 2 to 10 Hz; 1.5 mm @ 13 to 55 Hz;
2 g @ 70 to 500 Hz; 2 hours on each axis
Bump Resistance
EN 60068-2-29
30g; 6 ms;
5000 shocks on each axis
Shock Resistance
EN 60068-2-27
30g; 11 ms;
3 shocks on each axis
Protection Class
EN 60529
IP65/67
Case Material
Aluminium case and plastic protective window cover
Dimensions (H x W x L)
with lens cover
14 LEDs illuminator: 109 x 54 x 56mm (4.3 x 2.1 x 2.2in.)
36 LEDs illuminator: 116 x 126 x 70mm (4.6 x 4.9 x 2.8in.)
Weight
14 LEDs illuminator: about 380g (13.4oz.)
36 LEDs illuminator: about 640g (22.5oz.)
Warranty
2-Year Factory Warranty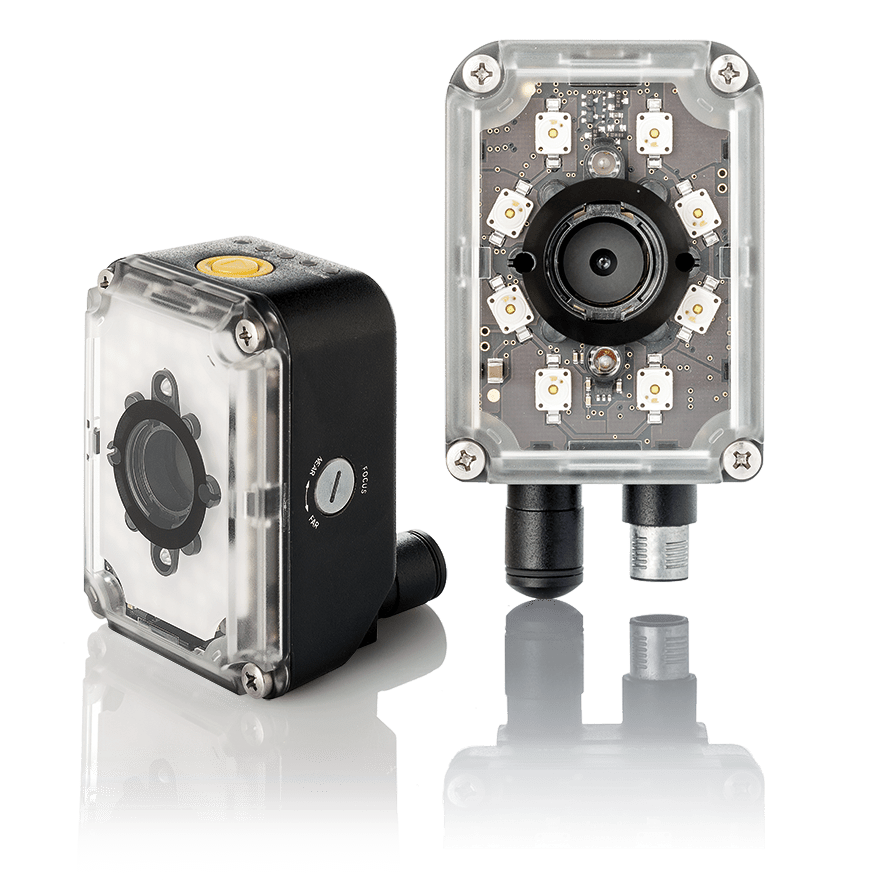 Let us know your requirements
Just send us your questions we will give
you the help you need.