Description
NEW TECHNOLOGY COMBINED WITH PRODUCT RELIABILITY
The PowerScan 9100 series of scanners has expanded with new technology that provides an innovative laser-like green scanning line that implements the definition of a laser and the benefits of a linear imager. The 9100 series includes a corded version (PD9130), a cordless version featuring Bluetooth® wireless technology (PBT9100) and a cordless version featuring Datalogic's STAR Cordless System™ 2.0, a proprietary narrow band radio system (PM9100).
BUILT TO LAST
The PowerScan 9100 series has been tested to withstand extreme environmental conditions and is suitable for the most rugged and demanding settings. A built-in tether hook for the cordless models can be suspended in the workplace, ensuring workplace productivity. A quick 3-second battery replacement combined with a single or multi-slot battery charger allows for continuous operation without interruption (cordless models).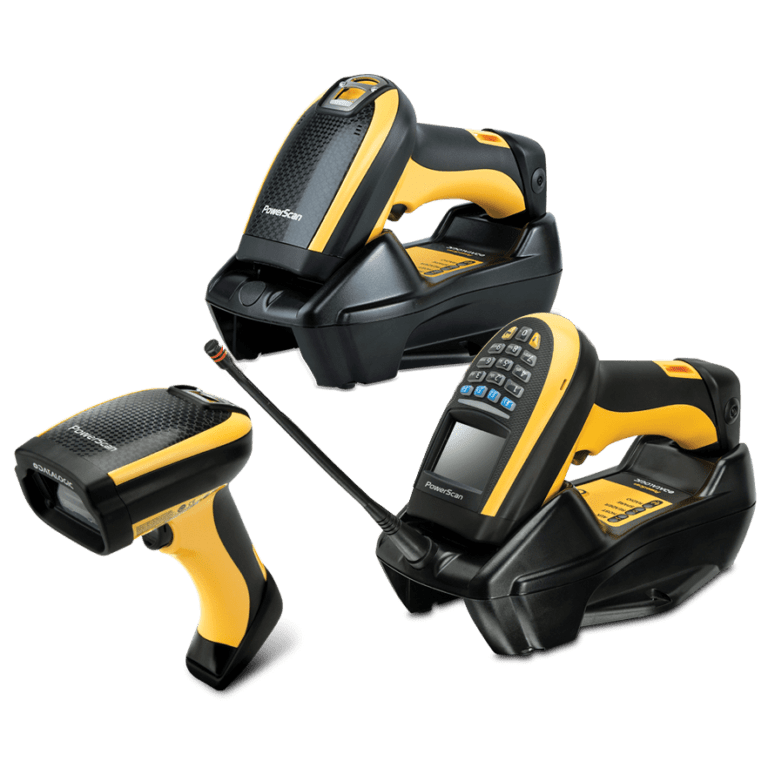 ONE PRODUCT FOR MULTIPLE APPLICATIONS
All models have multi-interface capabilities: RS-232, Keyboard Wedge, and USB. The 9100 series is fully supported by Datalogic's Aladdin™ configuration program which provides a user-friendly interface for the start-up procedure and device programming. The 9100 series also feature Datalogic's exclusive 3GL™ (3 Green Lights) for superior good-read feedback.
The PowerScan 9100 series all share the same features with outstanding reliability and reading performance on 1D codes.
The cordless PBT9100 and PM9100 scanners can also be mounted on a forklift with a Vehicle Mount Terminal (VMT) providing a complete solution for industrial warehouse applications.
CONFIGURABLE TO FIT ALL APPLICATIONS
Based on Bluetooth 3.0 standard wireless technology, the PowerScan PBT9100 scanner can be configured to be Class 1 or Class 2 compliant. The scanner can be connected through the receiving base station to the host with a wide choice of interfaces or by connecting the scanner directly to any commercial or embedded Bluetooth compliant device.
The PowerScan PM9100 series includes different models to satisfy customers' needs; it is available in a basic cordless model and in two different models with a display and 4- or 16-key keypads.
Manufacturing Shop Floor
• Component Traceability
• Work-in-Progress
• Sub-Assembly
• Quality Control
• Time and Cost Analysis
• Control Machines Set-up
• In-line Inventory Control
Warehouse and Logistic Centers
• Shipping / Receiving
• Parcel Preparation
• Picking / Put Away
• Automatic Sorting Back-Up
• End of Line Sorting
WIRELESS COMMUNICATIONS
PBT9100
Bluetooth Wireless Technology Maximum number of devices per base station: 7; Profiles: HID (Human Interface Device), SPP (Serial Port Profile); Protocol: Bluetooth 3.0 Certified Class 1; Radio Frequency: 2.40 to 2.48 GHz; Radio Range (Open Air): Class 1: up to 100 m / 328 ft; Security: Data Encryption; Scanner Authentication
PM9100
Datalogic STAR Cordless System Point-to-Point Configuration; Multi-Point Configuration: Max. Readers per Radio receiver: 16; Radio Frequency: 433 MHz, 910 MHz; Radio Range (Open Air): 433 MHz: 50 m / 164 ft at 500 KB/s; 100 m / 328 ft at 19.2 KB/s; 910 MHz: 50 m / 164 ft at 500 KB/s; 400 m / 1,312 ft at 36.8 KB/s, frequency hopping 50 m / 164 ft at 36.8 KB/s, fixed channel; Seamless Roaming; Two Way Communications
DECODING CAPABILITY
9100 Series
 GS1 DataBar™ linear codes, UPC/EAN, UPC/EAN P2/P5 add ons, UPC/EAN Coupons, ISBN, Code 128, EAN 128, Code 39, Code 39 Full ASCII, Code 39 CIP, Code 32, Codabar, Interleaved 2 of 5, IATA, Industrial 2 of 5, Standard 2 of 5, Code 11, MSI, Plessey, Code 93, Follet 2/5, Code 4, Code 5, Datalogic 2 of 5, Codablock F
ELECTRICAL
PBT9100 / PM9100
Battery: Li-Ion 3350 mA; Reads per Charge: 60,000+ (continuous reading); Charge Time External Power: 4.5 Hours; Host Power: 10 Hours; Cradle Indicator LEDs: Battery Charging (Red); Charge Completed (Green); Power/Data (Yellow); Current: Operating (Typical): External Power: Max. 10 W (charging); POT: Max. 500 mA (charging); Input Voltage: External Power: 10-30 VDC; POT: 5 VDC +/- 10%
PD9100
Current: Operating (Typical): PD9130: 440 mA @ 4.5 V; 380 mA @ 5 V; 75 mA @30 V; Input Voltage: 4.5 – 30 VDC
ENVIRONMENTAL
Ambient Light
Immune to light exposure in offices/facilities and direct exposure to sunlight
Drop Resistance
Withstands 50 drops from 2.0 m / 6.6 ft to concret
ESD Protection (Air Discharge)
20 kV
Humidity (Non-Condensing)
0 – 95%
Particulate and Water Sealing
IP65
Temperature
Operating: -20 to 50 °C / -4 to 122 °F Storage/Transport: -40 to 70 °C / -40 to 158 °F
CORDED MODELS ELECTRICAL
Current
Operating (Typical): <350 mA @ 5V; <150 mA @ 12V Standby / Idle (Typical): <60 mA @ 5V; <30 mA @ 12V
Input Voltage
GD4220: 5 VDC +/- 5%; GD4290: 4.5 – 14.0 VDC
INTERFACES
Interfaces
Keyboard Wedge, RS-232; USB: OEM USB; USB COM; USB HID Keyboard; Optional Ethernet (Standard, Industrial)
PHYSICAL CHARACTERISTICS
Colors Available
Yellow/Black; Other colors and custom logo options are available for minimum quantity purchase
Dimensions
Cradle: 24.0 x 10.8 x 9.5 cm / 9.4 x 4.3 x 3.8 in; All Models: 21.2 x 11.0 x 7.4 cm / 8.3 x 4.3 x 2.9 in)
Display (PM9100)
PM9100-D, PM9100-DK: Display Type: Graphic with White Backlight; Font Dimensions: User selectable (6 lines x 21 columns default); Screen Dimensions: 48 x 132 pixels
Keyboard (PM9100))
PM9100-D: 4 Configurable Keys PM9100-DK: 16 Configurable Keys
Weight
PD9100: 340.0 g / 11.9 oz PM9100-XX/ PBT9100-XX: 405.0 g / 14.2 oz PM9100-DXX / PM9100-DKXX: 435.0 g / 15.3 oz
READING PERFORMANCE
Light Source
Green LED
Print Contrast Ratio (Minimum)
15%
Reading Angle
Pitch: +/- 75°; Roll (Tilt): +/- 45°; Skew (Yaw): +/- 70°
Reading Indicators
Beeper; Datalogic Three Green Lights (3GL™) Good-read Feedback: Datalogic 'Green Spot' on the Code, Dual Good-read LEDs
Resolution (Maximum)
2.5 mils
READING RANGES
Typical Depth of Field
Minimum distance determined by symbol length and scan angle. Printing resolution, contrast and ambient light dependent.
Code 39
Code 39 5 mils: 3.0 to 32.0 cm / 1.2 to 12.6 in 7.5 mils: 2.0 to 48.0 cm / 0.8 to 18.9 in 10 mils: 2.0 to 66.0 cm / 0.8 to 26.0 in 20 mils: 3.0 to 110.0 cm / 1.2 to 43.3 in 40 mils: 3.0 to 230.0 cm / 1.2 to 90.6 in EAN 13 2.0 to 61.0 cm / 1.2 to 24.0 in Note: Reading performances may change with different symbologies
SAFETY & REGULATORY
Agency Approvals
The product meets necessary safety and regulatory approvals for its intended use. See the Regulatory Addendum for details.
Environmental Compliance
Complies to China RoHS; Complies to EU RoHS
LED Classification
Product compliant according to IEC 62471
UTILITIES
Datalogic Aladdin™
Datalogic Aladdin configuration program is available for download at no charge
OPOS / JavaPOS
OPOS and JavaPOS utilities are available for download at no charge.
Remote Host Download
Available on request
WARRANTY
Warranty
3-Year Factory Warranty (corded models)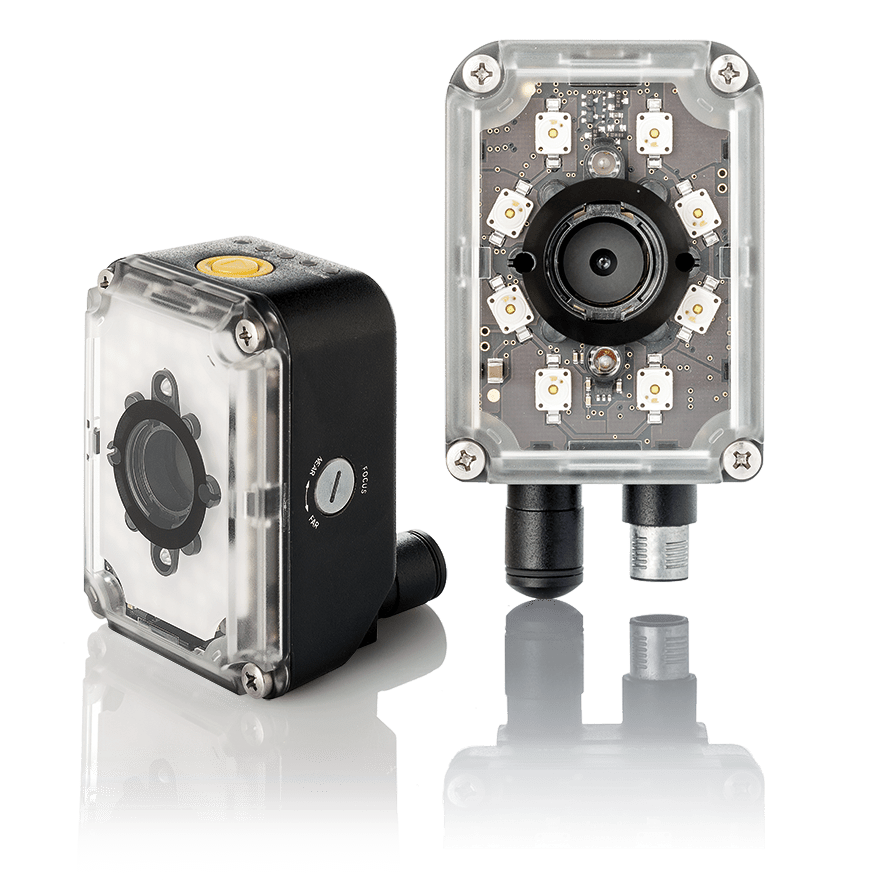 Let us know your requirements
Just send us your questions we will give
you the help you need.