Description
BUILT TO LAST
PowerScan™ bar code readers are the ultimate industrial handheld devices, designed and constructed to withstand the toughest environmental conditions in demanding applications, offering lasting performance and outstanding reliability combined with exceptional reading performance and accuracy.
The PowerScan™ PBT9300 series is a Laser Auto Range (AR) scanner with extra-long reading range capabilities for reading linear codes. This laser scanner features standard Bluetooth® wireless technology combined with the outstanding reliability and reading performance found in all PowerScan products.
SIMPLE TO USE AND DEPLOY
Based on Bluetooth 3.0 standard wireless technology, Class 1 Range (in open air); up to 100 m / 328 ft. Connectivity is implemented through the receiving base station, which communicates to the host through a choice of interfaces (Serial, USB or Keyboard Wedge) or by connecting the scanner directly to any commercial or embedded Bluetooth compliant device, or via Ethernet by using the BC9180-BT base/charger using Standard Ethernet and Industrial Ethernet protocols (Ethernet IP and Modbus).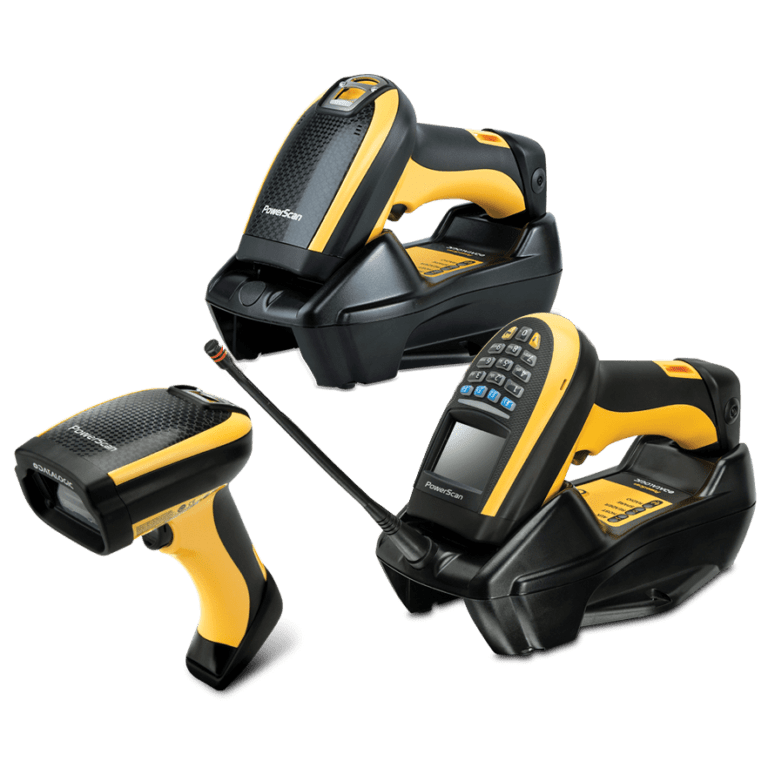 WIDE READING CAPABILITY
The PowerScan PBT9300 scanner mounted on a forklift with a Vehicle Mount Terminal (VMT) provides an excellent solution for warehouse applications.
The PowerScan PBT9300 laser scanner is available in two different optics: Standard Range (SR) or Auto Range (AR) for reading distances up to 11.5 m / 37.0 ft on reflective codes.
Warehouse and Distribution Centers:
Shipping and Receiving, Order Processing,
Parcel Preparation, Pallet Tracking and Putaway
Manufacturing / Shop Floor
Work in Progress, Component Tracking,
Quality Control and Inventory
CORDLESS COMMUNICATIONS
Bluetooth Wireless Technology
Maximum number of devices per base station: 7
Profiles
HID (Human Interface Device) SPP (Serial Port Profile)
Protocol
Bluetooth 3.0 Certified Class 1
Radio Frequency
2.40 to 2.48 GHz
Radio Range (Open Air)
Class 1: up to 100 m / 328 ft Range distances are measured using the base station. Range with connection to other Bluetooth peripherals may show different results
Security
Data Encryption; Scanner Authentication
DECODING CAPABILITY
PBT9300-ARXX
GS1 DataBar™ linear codes, UPC/EAN, UPC/EAN P2/ P5 add ons, UPC/EAN Coupons, ISBN, Code 128, EAN 128, Code 39, Code 39 Full ASCII, Code 32, Codabar, Interleaved 2 of 5, Standard 2 of 5, MSI, Code 93
ELECTRICAL
Battery
Li-Ion 3350 mAh; Charge Time: External Power: 4.5 Hours; Host Power: 10 Hours;
Reads Per Charge
40,000+ (continuous reading)
Cradle Indicator LEDs
Battery Charging (Red); Charge Completed (Green); Power/Data (Yellow)
Current
Operating (Typical): External Power: Max. 10 W (charging); POT: Max. 500 mA (charging)
Input Voltage
External: 10 – 30 VDC; POT: 5 VDC +/- 10%
ENVIRONMENTAL
Ambient Light
Immune to light exposure in offices/facilities and direct exposure to sunlight
Drop Resistance
Withstands 50 drops from 2.0 m / 6.5 ft onto a concrete surface
ESD Protection (Air Discharge)
20 kV
Humidity (Non-Condensing)
0 – 95%
Particulate and Water Sealing
IP65
Temperature
Operating: -20 to 50 °C / -4 to 122 °F Storage/Transport: -40 to 70 °C / -40 to 158 °F
INTERFACES
Interfaces
Keyboard Wedge RS-232; USB: OEM USB; USB COM; USB HID Keyboard; Optional Ethernet (Standard, Industrial)
PHYSICAL CHARACTERISTICS
Dimensions
Cradle: 24.0 x 10.8 x 9.5 cm / 9.4 x 4.3 x 3.8 in PBT9300-AR: 21.2 x 11.0 x 7.4 cm / 8.3 x 4.3 x 2.9 in
Weight
Cradle: 380.0 g / 13.4 oz; PBT9300-ARXX: 435.0 g / 15.3 oz
READING PERFORMANCE
Light Source
630 – 680 nm VLD
Print Contrast Ratio (Minimum)
25%
Reading Angle
PBT9300-ARXX: Pitch: 60°; Roll (Tilt): +/- 10°; Skew (Yaw): +/- 65°
Reading Indicators
Beeper; Datalogic Three Green Lights (3GL™) Good Read Feedback: Datalogic 'Green Spot' on the Code, Dual Good Read LEDs; Good Transmission
Resolution (Maximum)
PBT93X0 Auto Range: 0.190 mm / 7.5 mils
READING RANGES
Typical Depth of Field
Minimum distance determined by symbol length and scan angle. Printing resolution, contrast and ambient light dependent.
PBT9300 AR: Code 39
7.5 mils: 9.0 to 50.0 cm / 3.5 to 19.7 in 10 mils: 14.0 to 85.0 cm / 5.5 to 33.5 in 15 mils: 15.0 to 155.0 cm / 5.9 to 61.0 in 20 mils: 15.0 to 220.0 cm / 5.9 to 86.6 in 40 mils: 20.0 to 340.0 cm / 7.9 to 133.9 in 55 mils: 25.0 to 420.0 cm / 9.8 to 165.4 in Reflective Labels: Code 39: 70 mils: up to 9.0 m / 29.0 ft 100 mils: up to 11.5 m / 37 ft Note: Reading Performances may change with different symbologies
SAFETY & REGULATORY
Agency Approvals
The product meets necessary safety and regulatory approvals for its intended use. See the Regulatory Addendum for details.
Environmental Compliance
Complies to China RoHS; Complies to EU RoHS
Laser Classification
Caution Laser Radiation – Do not stare into beam; CDRH Class II; IEC 60825-1 Class 2
UTILITIES
Datalogic Aladdin™
Datalogic Aladdin configuration program is available for download at no charge.
OPOS / JavaPOS
OPOS and JavaPOS utilities are available for download at no charge.
Remote Host Download
Available on request
WARRANTY
Warranty
3-Year Factory Warranty (corded models) 3-Year Factory Warranty (cordless models)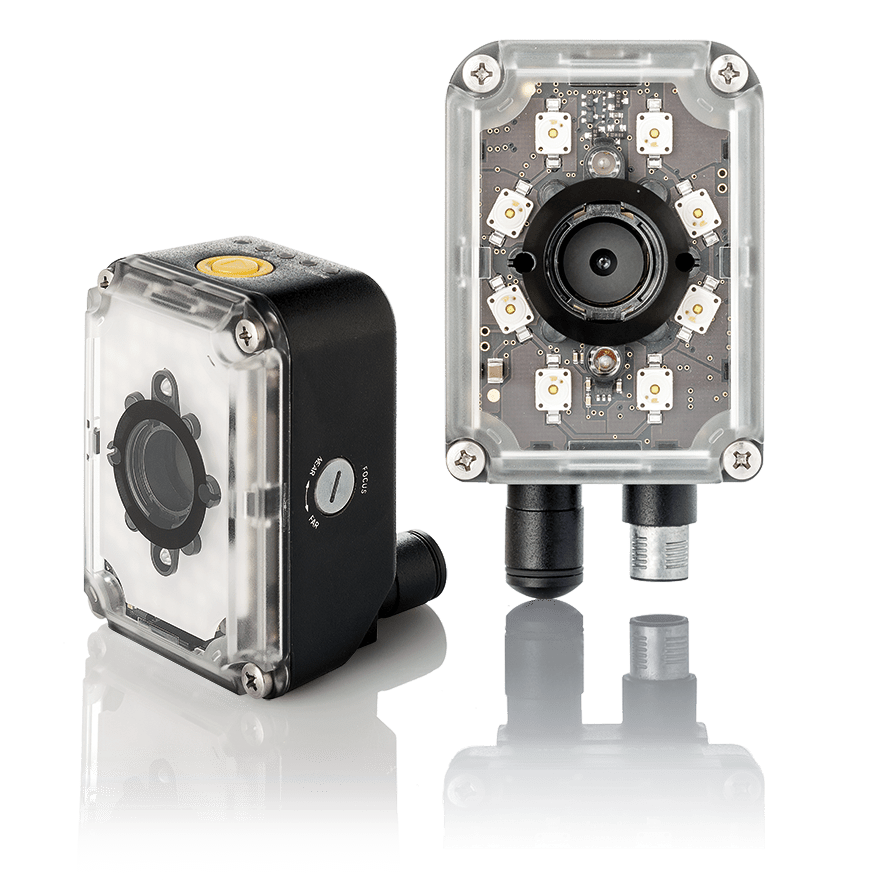 Let us know your requirements
Just send us your questions we will give
you the help you need.